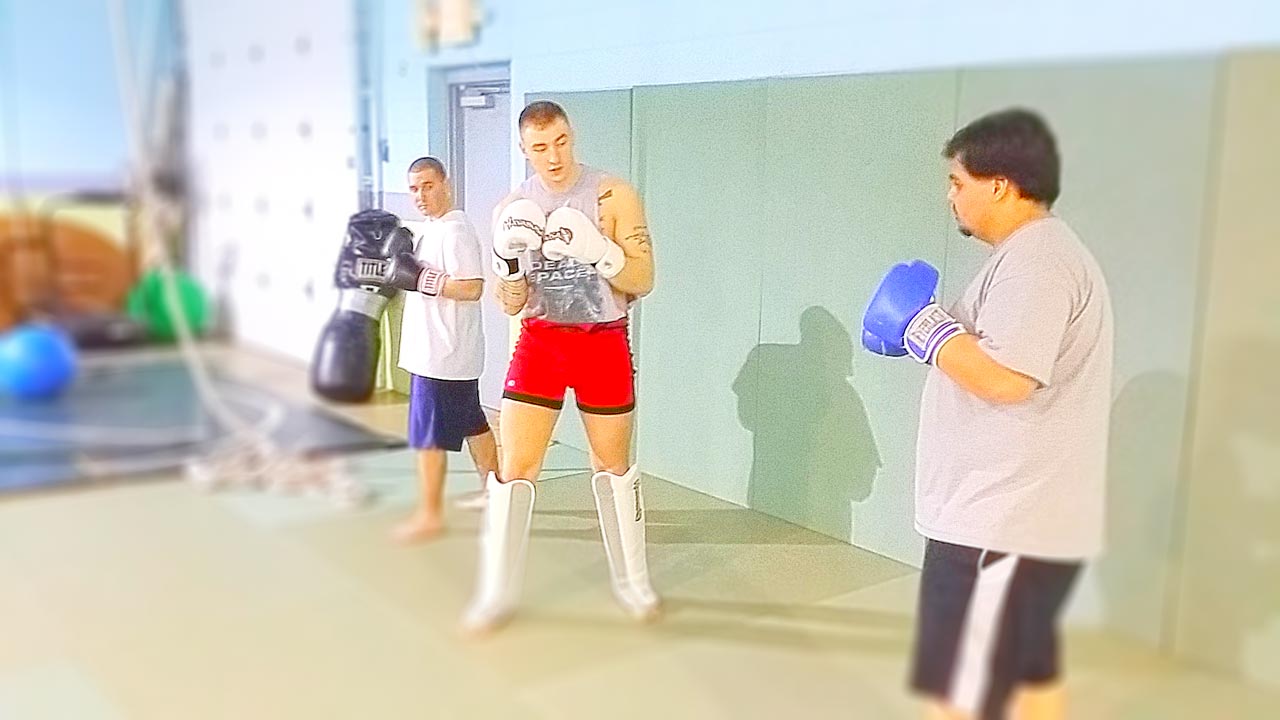 Stars and Strikes MMA amateur fighter, Dean Caldwell helping new members out with some basics.
Stars and Strikes MMA in Livonia Michigan
Welcome to Stars and Strikes MMA in Livonia, Michigan.
Stars and Strikes is a clean, friendly environment where people of all different skill levels, fitness goals and martial arts knowledge train side-by-side with experienced professional and amateur MMA fighters.
All of the activity at Stars and Strikes MMA is overseen by our owner/founder/head-coach and head-instructor, James "Striker" Beneteau.
Martial arts are disciplined systems of combat, many with ancient origins, practiced today for: self-defense, competition, health and fitness, as well as mental, physical and spiritual development.