When choosing a martial arts school, it is extremely important that you feel 100% comfortable with the environment.
If you're considering training in Jiu-Jitsu, Muay Thai, Kickboxing, Wrestling, or any of the other disciplines involved in Mixed Martial Arts, make sure you check out the facility before making your final decision.
Come In and Check Us Out!
Stars and Strikes MMA is happy to invite you for a visit. Come in and meet our team and get all of your questions answered. Or you can call or email us anytime. We're confident that Stars and Strikes MMA is the right place to help you set your goals and smash them.
Our owner, coach and head instructor, James "Striker" Beneteau makes sure that everyone at Stars and Strikes MMA feels safe, welcome and able to work their hardest and be their best. It's a family atmosphere, where members of all different backgrounds and skill levels work with each other to learn, workout and get in shape.
If you have any questions or would like to come in for a visit, feel free to give us a call at (734) 272-6646. Or send us an email: info@starsandstrikesmma.com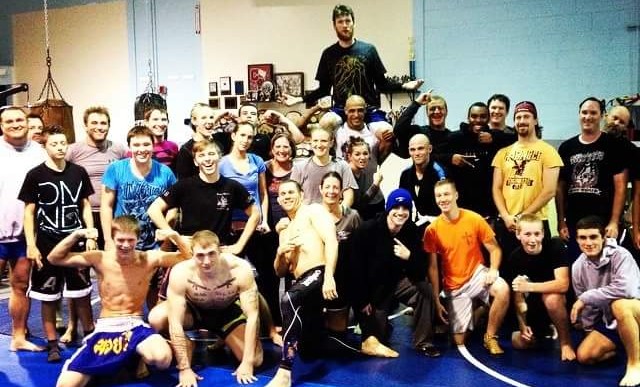 Stars and Strikes MMA Westland, post-workout, family photo.